THE COLLECTION
Others
2014-05-08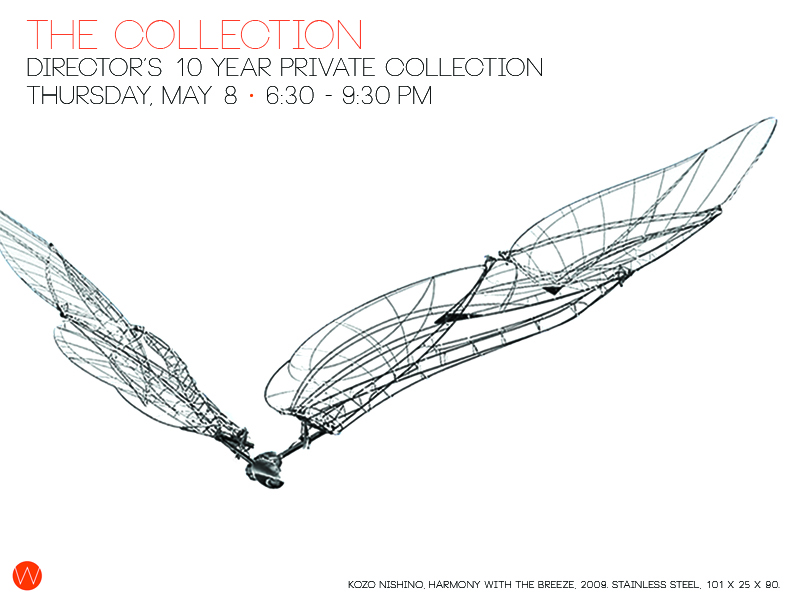 Wellington Gallery is marking our 10th anniversary this year. To celebrate all the help and support received over the past decade, we will be presenting a selection of works from the private collection of Gallery Director JT. The works represent contemporary art from Asia, with a focus on emerging Chinese and Asian contemporary artists. The exhibition will launch on Thursday, May 8 and run until May 22, 2014.
Born in Vietnam, raised in Australia, Director JT worked in Tokyo five years prior to moving to Hong Kong in 1996 with a F&B management background. He began collecting Asian contemporary art while traveling in South East Asia, developing a passion for discovering new and original artists. This passion eventually led to the opening of Wellington Gallery in 2004. Initially located on Wellington Street in Central Hong Kong, the Gallery later relocated to the current location on Wyndham Street, but kept the original name Wellington Gallery. In total, JT's private collection contains more than 200 paintings, sculptures and photographic works. "They are definitely not just pretty pictures and beautiful colours, but instead a collection of passion, dedication and a lot of thoughts." JT says.
The Wellington Gallery 10th anniversary exhibition will present a selection of over 20 works by more than 15 talented artists. The exhibition will include the Youth Series by Fang Hui, works by Yin Kun, Yin Jun, the sophisticated works by Chen Guangming and never been seen work from Liu Baomin. The exhibition also includes artists from Japan and Korea including Kozo Nishino and his kinetic sculpture, Harmony with the Breeze and Virat R. and his diptych Faith.